OVERVIEW:
Noom is a mobile app for tracking calories and exercise. It uses psychology to help people attain their fitness and health goals.
PROBLEM:
It's difficult to navigate to the analysis portion of the app, and it's hard to add exercise information.
SOLUTION:
Redesign the home screen and sidebar navigation to improve user experience.
DELIVERABLES:
Personas, customer journey, information architecture, wireframes
TOOLS:
Heuristic evaluation, pen and paper, Figma
DURATION
1 week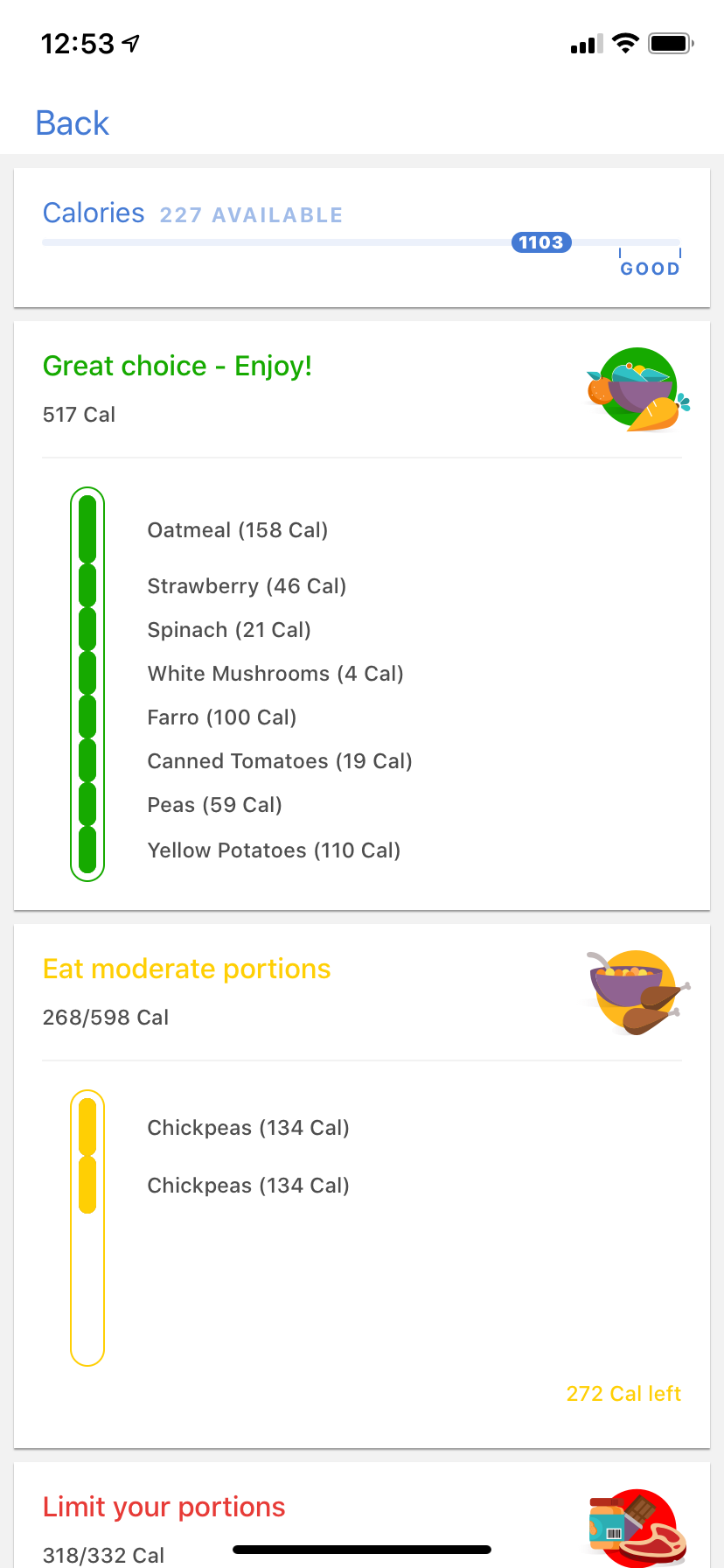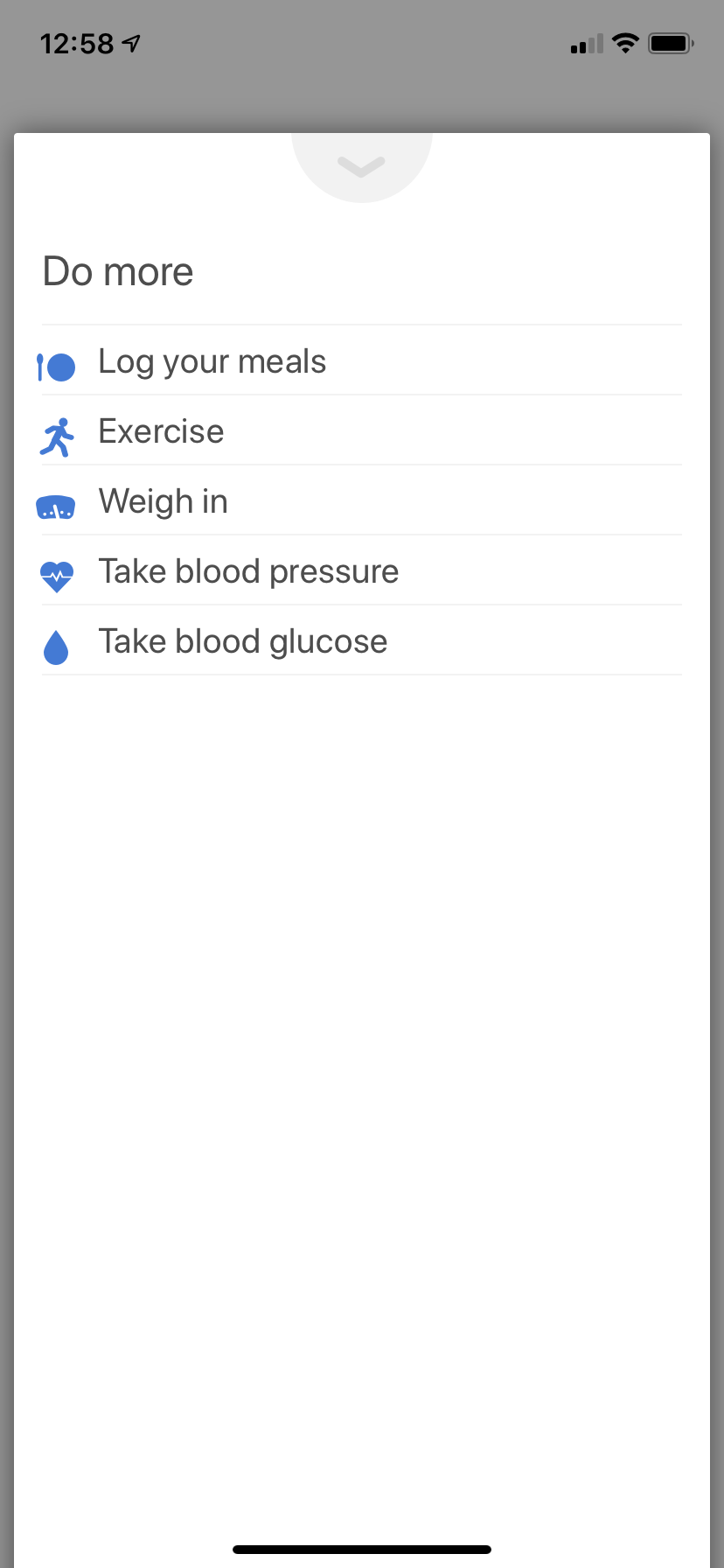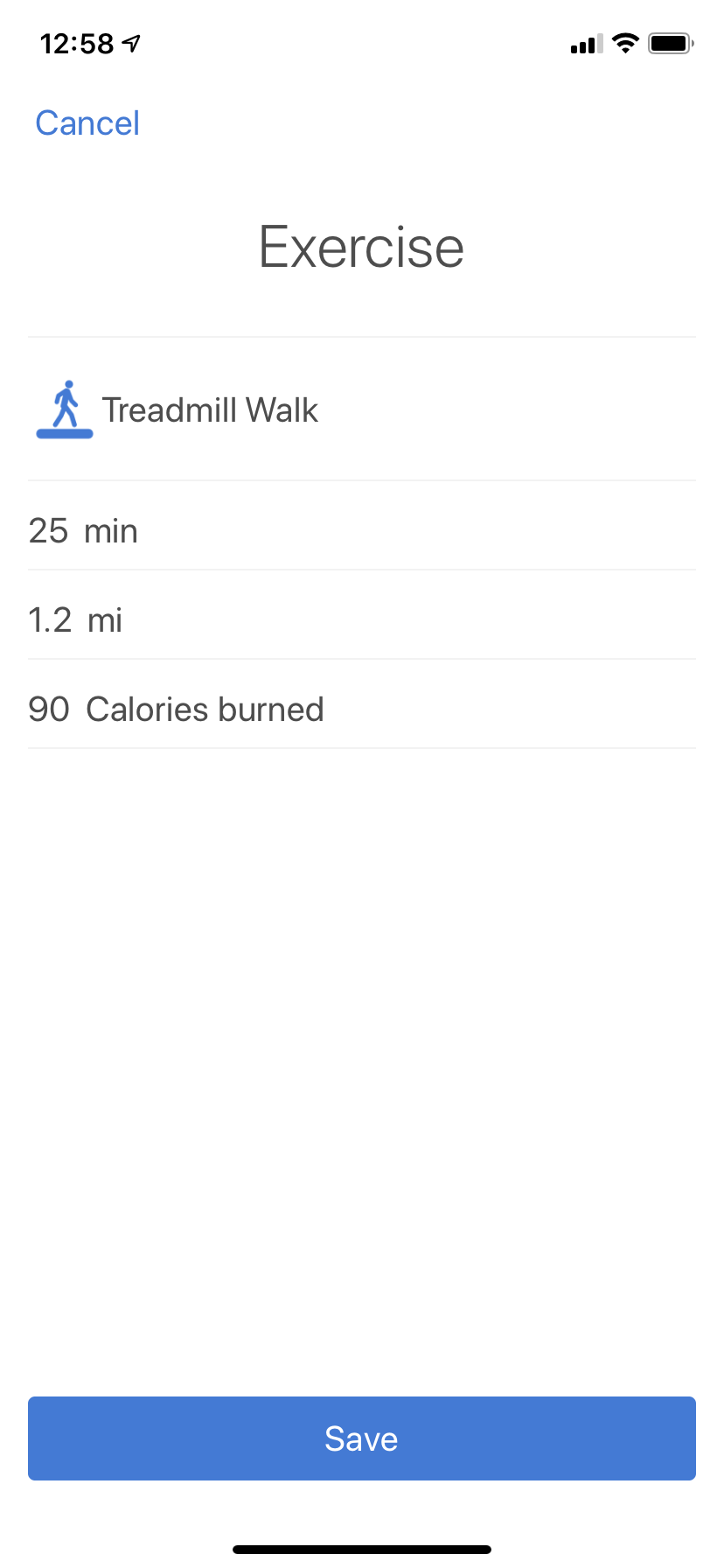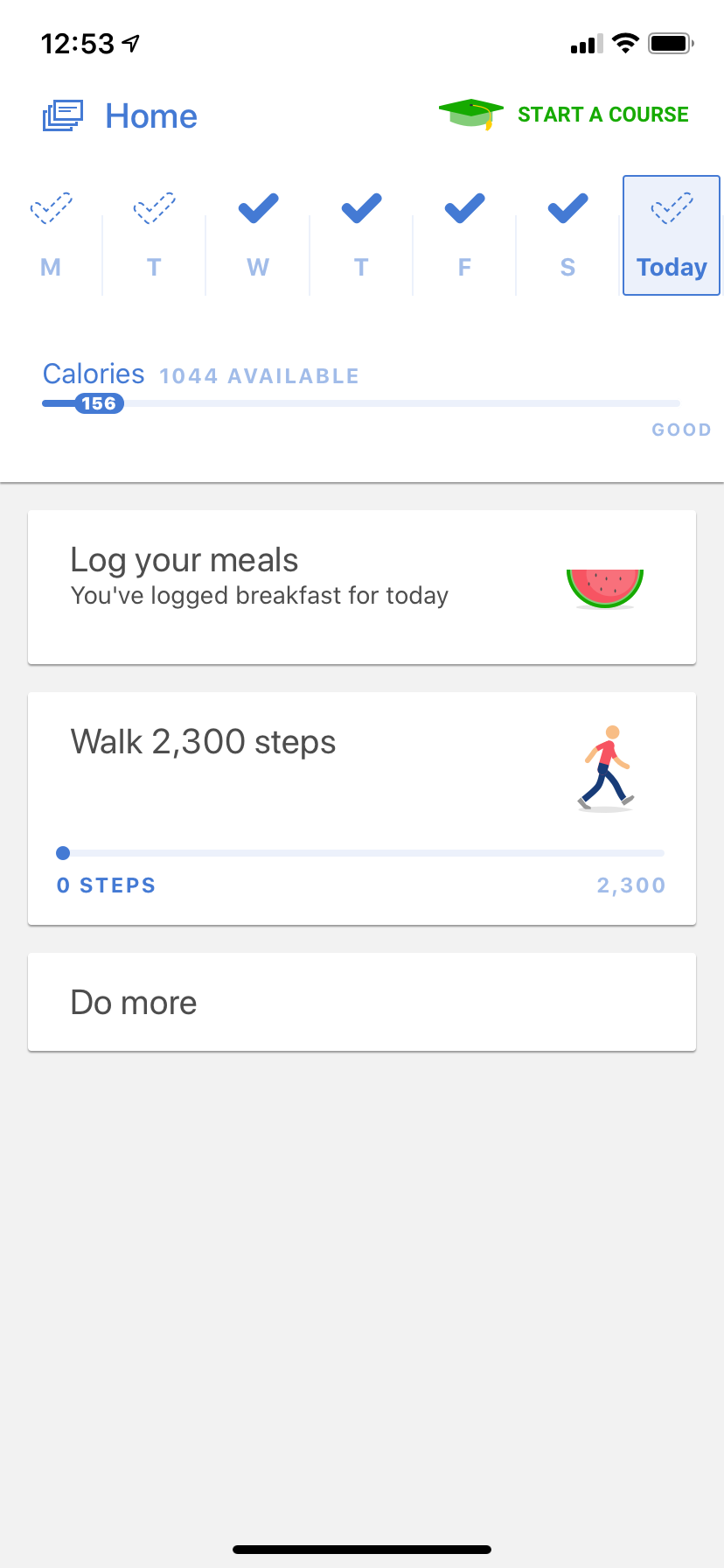 HEURISTIC EVALUATION
I conducted my own heuristic evaluation based on
Neilson Norman Group
's criteria: visibility of system status, match between a system and the real world, user control and freedom, consistency and standards, error prevention, recognition rather than recall, flexibility and efficiency of use, aesthetic and minimalist design, help users recognize and recover from error, and help and documentation. Through these methods I gained a lot of useful feedback and observations:
There isn't a way to navigate to the analysis through the sidebar navigation
You have to click into "Do More" to log exercises
It's unclear that you can click the analysis in the top right corner to see a breakdown of your logged food
PERSONA 1
"I want an easy-to-use app where I can track my calories and exercise routines."
Count calories
Track exercise routine
Seeing nutritional information
Finding exercise log entry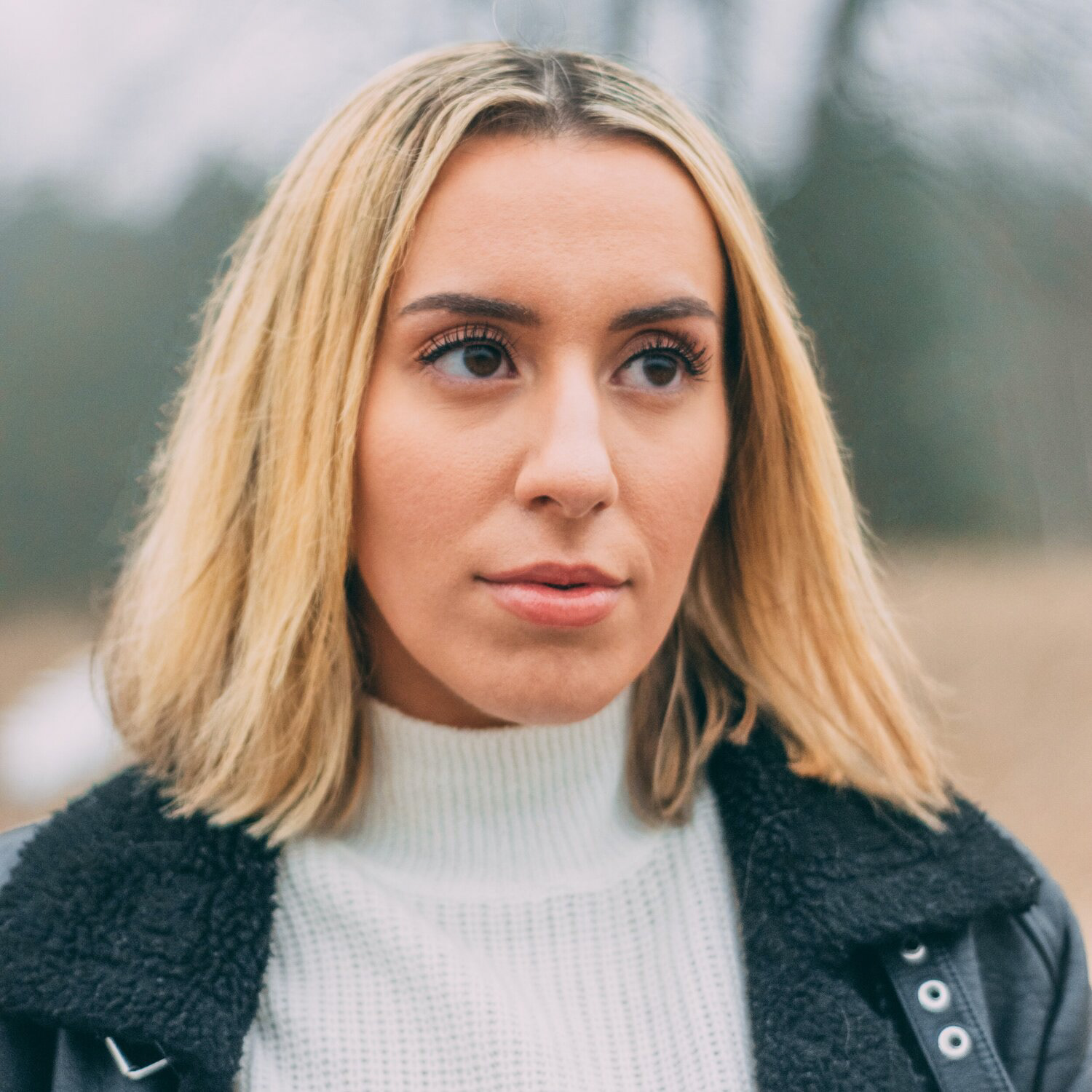 PERSONA 2
"I've spent years trying to diet, now I want to lose weight for good."
Lose weight by tracking calories
Lose weight by exercising more
Adding exercises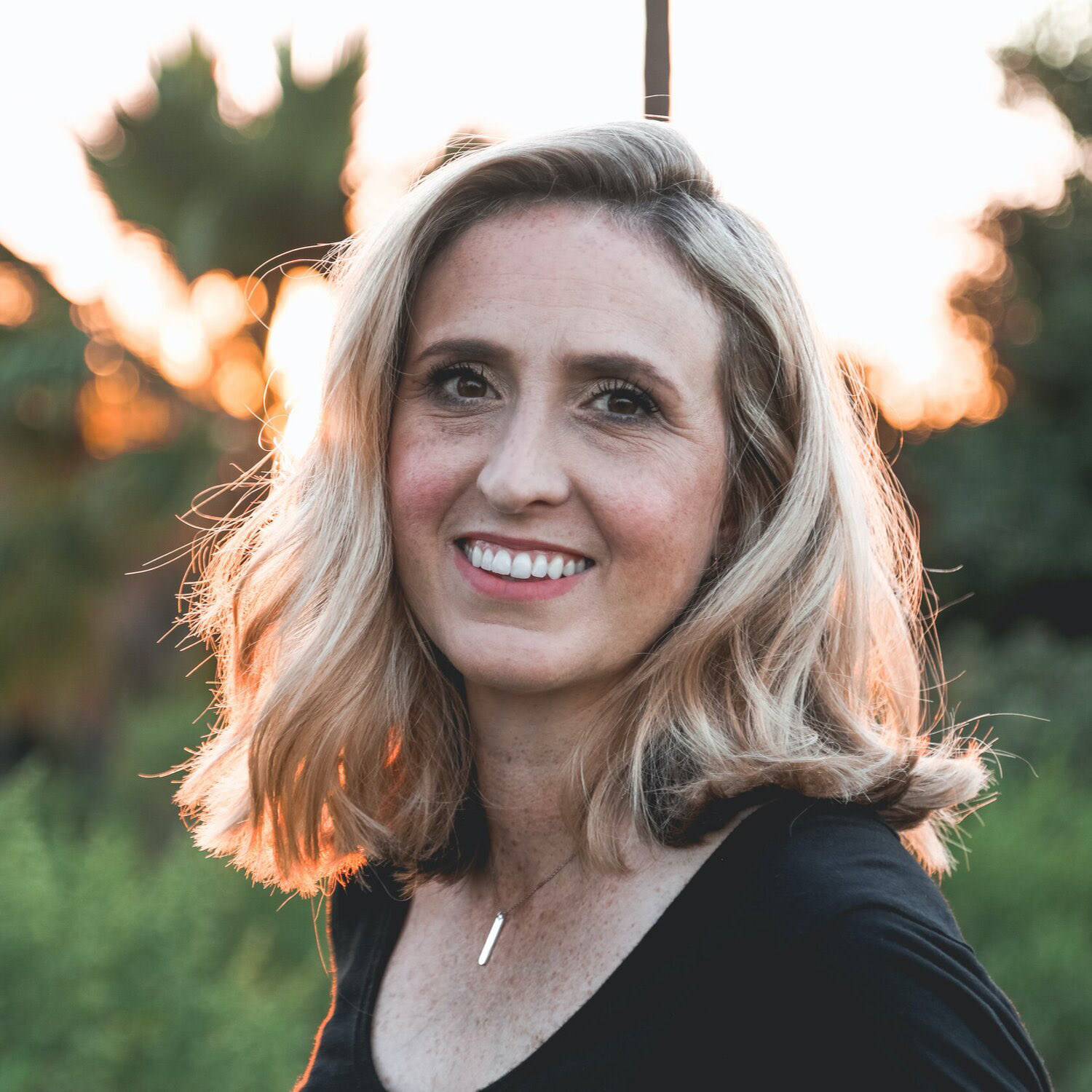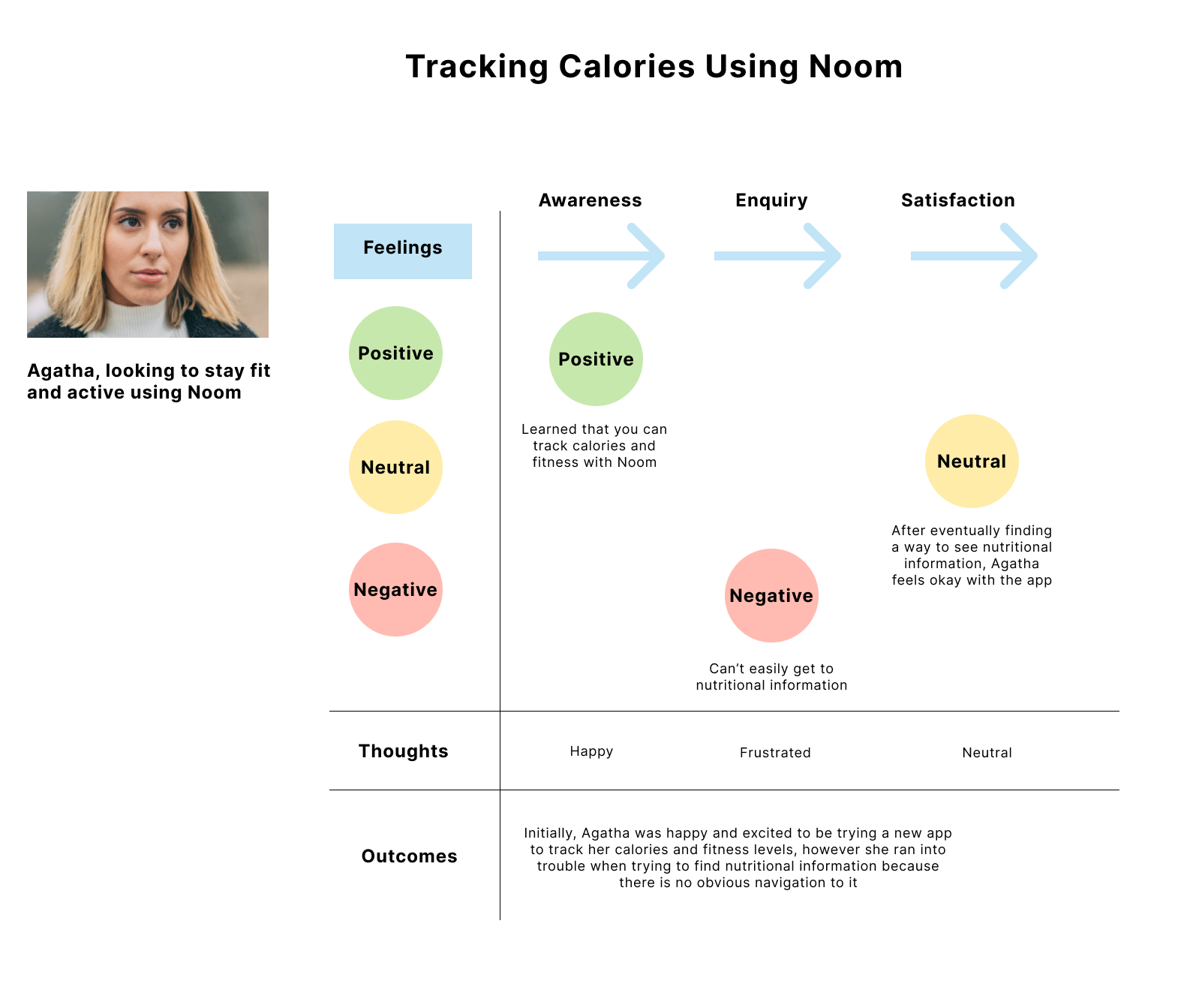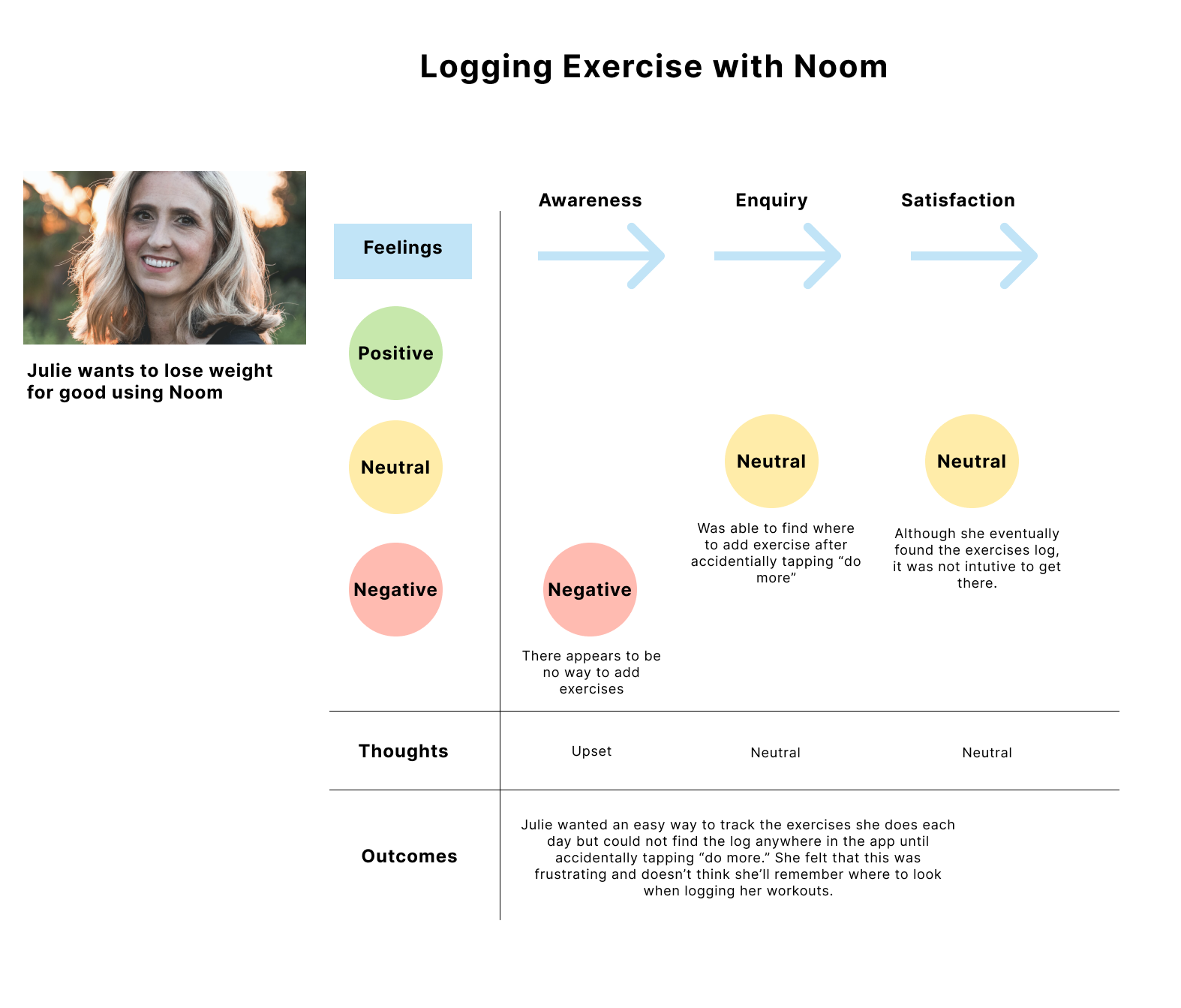 CUSTOMER JOURNEY
The customer journey includes an emotional indicator that helps us to visualize where the pain points were in the flow and helped to influence the information architecture.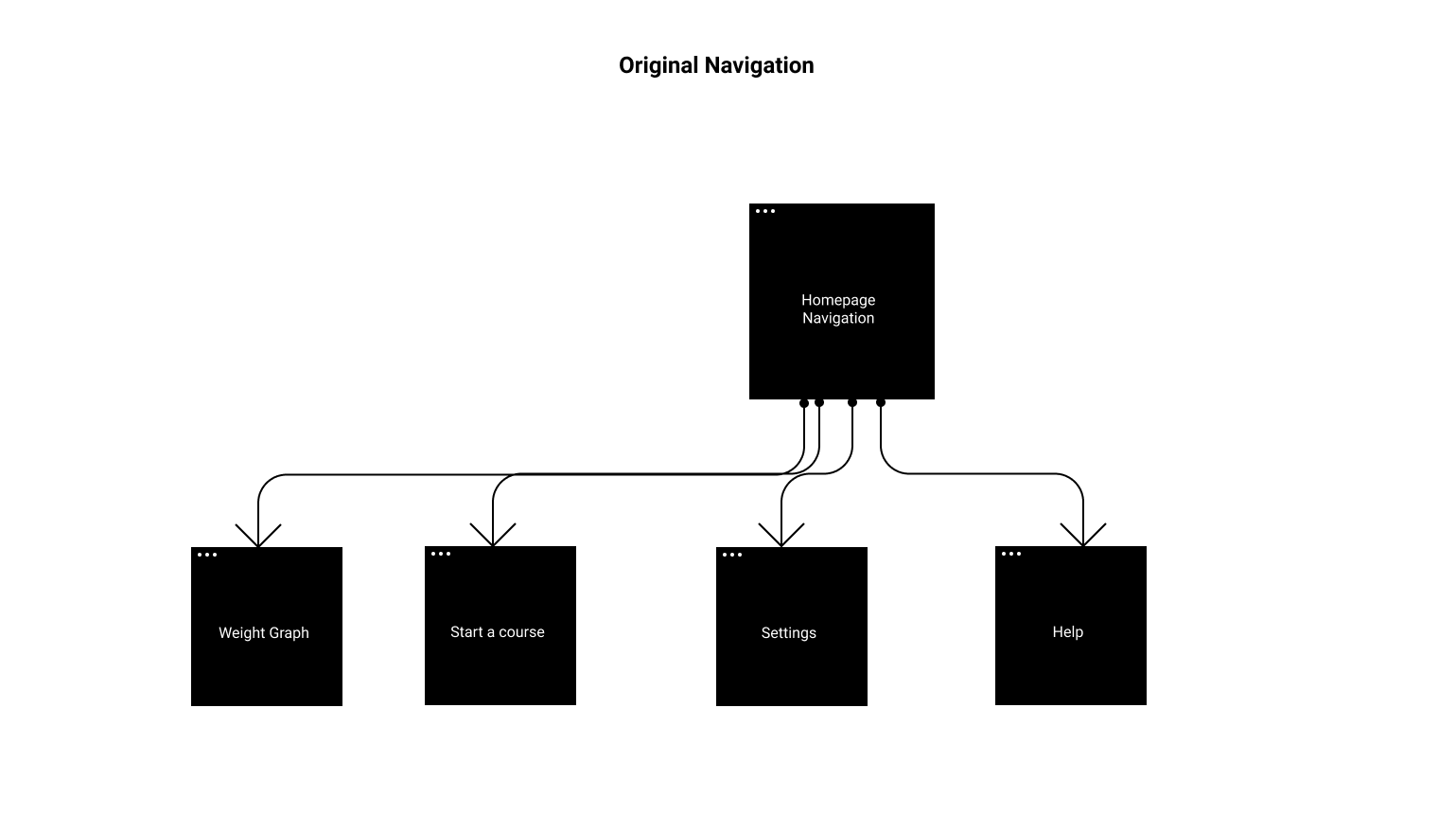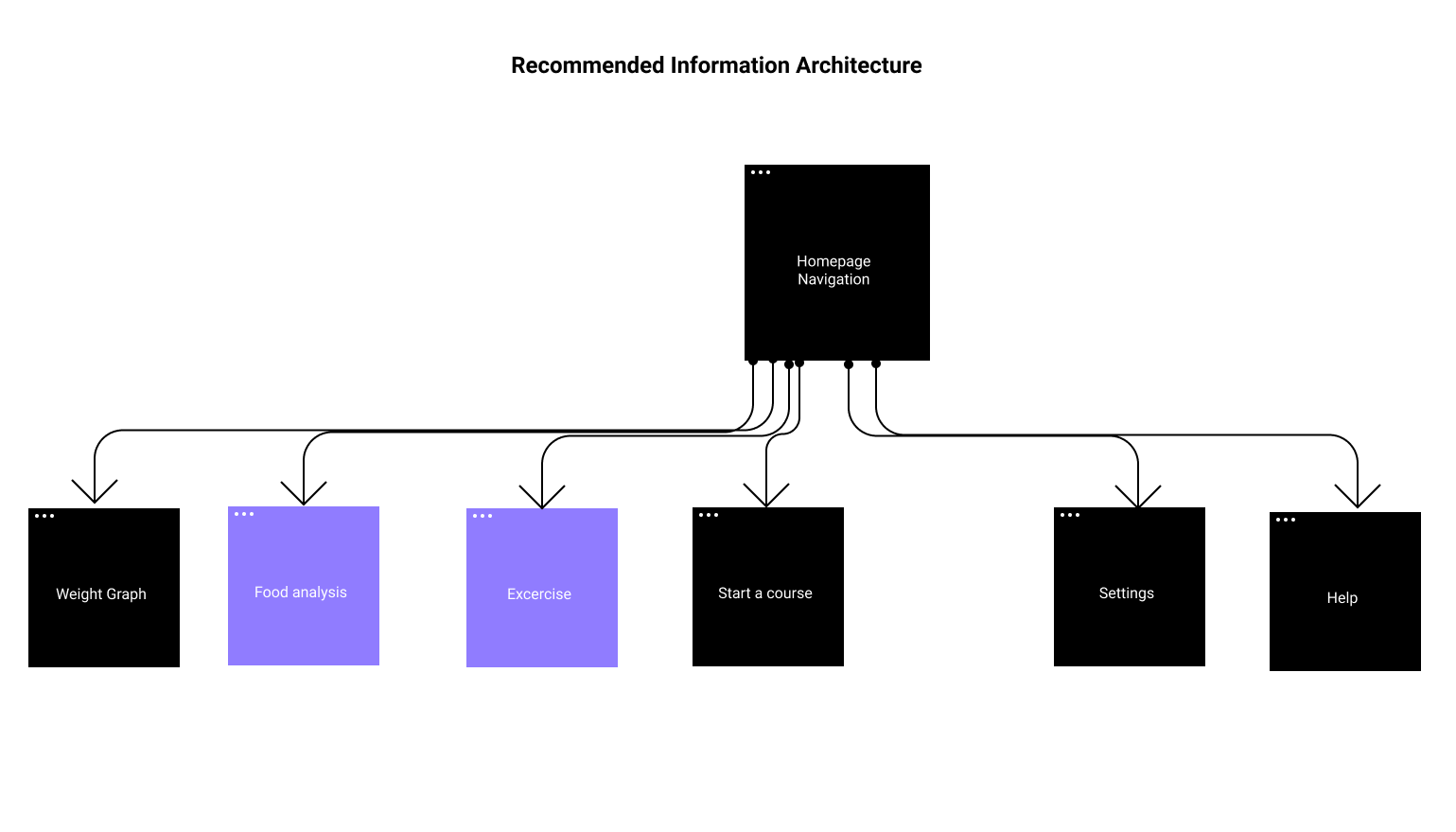 INFORMATION ARCHITECTURE
The original navigation lacked an option for easily navigation to the exercise or food analysis portion of the app
WIREFRAMES
The wireframes show the homepage and navigation with added categories for logging exercise and finding food analysis. Tapping on these new added categories will take the user to the original screens that feature the exercise log and food analysis



USER RESEARCH
I conducted user research by giving tasks to users and showing them the wireframes.
Tasks:
How would you track calories?
Where would you go if you wanted to log exercise?
Where would you go if you wanted to start a course?
Find your weight measurements.
CONCLUSION
After conducting the usability test, I found that users were still confused on where they would potentially click for navigation. If I were to redo this project I would want to make the navigation more prominent perhaps by making it larger or changing the color. I think another issue with only showing wireframes as opposed to a prototype is that there is a limited color palette, making it confusing to the user on what is clickable and what's static content. In the future, I would choose to create a working prototype with more screens to complete a more focused usability test.